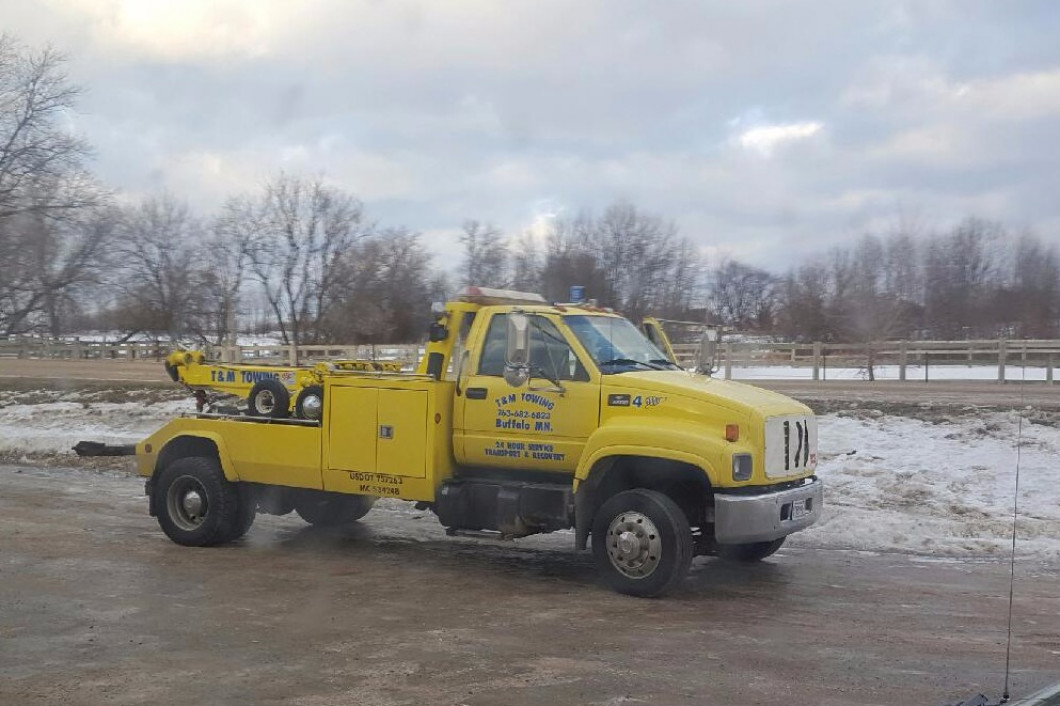 Let Us Assist You When Automotive Challenges Arise
Emergency 24 hour towing and roadside assistance in the Buffalo, MN area
Did you skip a trip to the gas station and run out of gas? Not sure how to change a flat tire? T&M Towing is at your service! We provide 24 hour emergency towing and roadside assistance in Buffalo, MN and surrounding areas. If you've locked your keys in your car or you need a pro to jumpstart a dead battery, we have 20+ years of industry experience to get you back on the road in no time.

In addition to towing services, we also offer:

Tire changes: Tire blew on you and have a spare but not the tools to swap it out? We will show up on the scene with the correct tools to help you switch out that tire and send you on your way.
Jumpstarts: Car won't start? Battery left on all night by accident and need a jump? Each of our trucks is equipped with either a Jump box or jumper cables to help you get your vehicle started and make sure your day can continue knowing that y our car will start next time.
Gas deliveries: Run out of gas on your way home or to work? T&M Towing will deliver up to $5 of gas to get you on your way so that you can get to the nearest gas station to fuel up and make sure you are not stranded on the side of the road.
Lockout assistance: Locked out of your car? T&M Towing has each truck equipped with a full lockout kit ready to assist you at anytime of day.
Snow plowing: Don't have time to shovel your driveway? T&M Towing can come with our snow plow and plow your driveways in minutes. We schedule time during the day to come out and clear your driveway or parking lot. Please do be patient as we are busier in the winter months we promise to make time for everyone.